Reviews
Descriptions:
Nitham Oru Vaanam (transl. A Sky of Eternity) is a 2022 Indian Tamil-language romantic drama film written and directed by Ra. Karthik in his directorial debut.[1][2] The film stars Ashok Selvan, Ritu Varma, Aparna Balamurali and Shivathmika Rajashekar. Gopi Sundar composes the film's music and cinematography will be performed by Vidhu Ayyana. The film was announced in January 2017, but went through a change of cast, and was relaunched in June 2021. The film was released on 4 November 2022 and received positive reviews from critics and audiences.https://tamilblade.com/
Nitham Oru Vaanam film revolves around Arjun, a shy, quiet and young travel agent. After witnessing some difficult times Arjun comes across two very moving yet incomplete true stories that he connects with deeply. He resolves to locate the protagonists in these stories and discover how the stories end. On his journey, he encounters Subha, a bright young women. Together they travel to find closure to the stories./bigg-boss-live/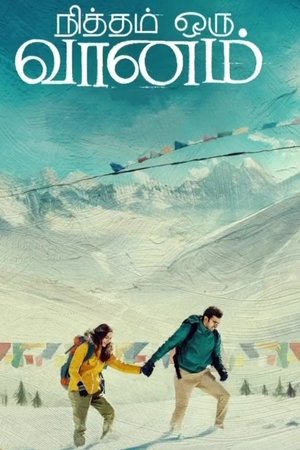 Nitham Oru Vaanam
நித்தம் ஒரு வானம்
An introverted young man with OCD, who is dejected after his fiancé leaves him, learns to find happiness and positivity in life from two couples whose stories he reads about.

Ashok Selvan

Ritu Varma
Aparna Balamurali

Shivathmika
Sshivada Nair
N. Azhagamperumal
Eesha Rebba

Kaali Venkat
Abhirami
Kalyani Natarajan

Mona Kakade

Vinsu Rachel Sam

Baby Diya

Mathew Varghese

Jiiva
Anthony
Gopi Sundar
AIM Sathish